March 31, 2023 COVID-19 Update
Masks are no longer mandatory while using Selkirk Transit.
March 15, 2022 COVID-19 Update
Following the provincial changes to mask use taking effect on March 15th, masks will remain mandatory, on Selkirk Transit and Selkirk Mobility busses.
Capacity limits will be removed from Transit and Mobility, however we ask that you continue to respectfully keep a safe distance from other riders when possible.
January10, 2022 COVID-19 Update
Selkirk Transit Authority takes the health and safety of all riders for both Transit and Mobility and staff very seriously. As you you may have already noticed, we have been taking precautions to keep everyone as safe as possible as we continue to provide services throughout the pandemic.
What we are currently doing:
Capacity has been limited to 50%
Sanitization of the interior done throughout the day
Mandatory for all riders and drivers to wear a mask
Riders must sanitize before being seated on the bus
Please be aware
Like many other organizations, we have been experiencing staffing shortages due to illness and isolation. While we have not yet had to change or interrupt service, please note that this is a possibility should staffing shortages become extreme and that this can happen without notice.
Potential changes or interruptions:
Possibility for Mobility and Transit busses to become interchangeable.
Possibility for new/different drivers than riders may be familiar with
Bus delays
Bus no-shows
Route changes (condensed routes)
Reduction of services hours
We will do our very best to send notifications out on social media and our website and answering service ahead of time IF possible.
For questions or concerns please call Selkirk Transit at 204-482-INFO(4636) or Selkirk Mobility 204-482-1234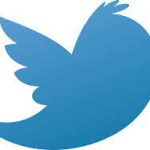 For the current provincial health regulations please CLICK HERE.